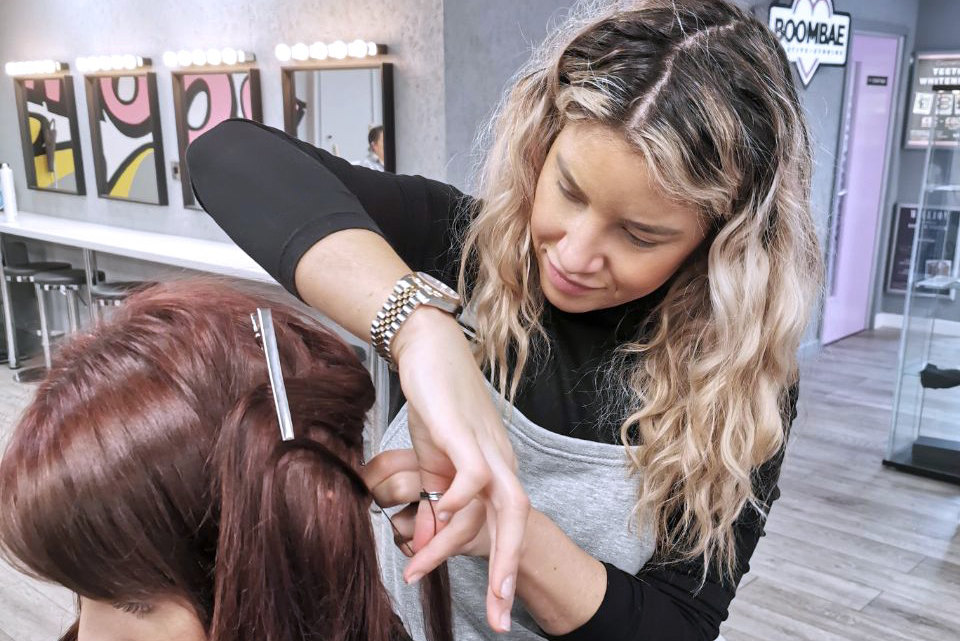 What are the best hair extensions? Our guide to natural looking hair extensions
When it comes to hair extensions not all extensions are created equal. Hair extensions that are made using Remy hair are often considered to be the best as they still have the hair cuticle which helps to keep the hair looking fresh even months after it has been fitted. These natural looking hair extensions can be coloured to match your existing hair colour and styled to create a haircut that you'll love. 100% Remy hair is the choice of leading stylists all over the world, but what hair extension techniques are best? In this blog, we'll answer some of the most common questions we get asked about hair extensions.
What are the best hair extensions?
While Remy hair is universally recognised as the best option for hair extensions when it comes to technique there are many competing options on the market. Here at Kia Knots we've developed our very own technique that is based on the Brazilian knots technique. Our technique doesn't damage the natural hair and doesn't involve chemicals, heat, metal, or any other materials that could prevent your hair from staying healthy.
There are many hair extension techniques used in salons but most cause unnecessary damage to the hair by using glue, metal, tape, or weaves to attach the extensions to your hair. All these techniques can harm your hair with some leading to permanent damage to your hair follicles. The Kia Knots technique uses elasticated thread to tie the extension into your hair making sure that it is not too tight or installed too close to the scalp.
Do hair extensions damage your hair?
This really depends on which hair extensions you get. If you opt for micro rings, pre bonds, tapes, or weaves then the answer is probably going to be yes. All these techniques can harm your hair and have the potential to cause permanent damage. This is why our head stylist, Kia Styles, developed her own technique which didn't cause damage. Kia's technique focuses heavily on the Brazilian Knots style with the addition of using 100% Remy hair from ethical and reputable suppliers. And, because there is no glue, metal, chemicals or sewing involved you can be sure that your hair will remain healthy.
How long do hair extensions last?
Want to know how long your hair extensions will last? Well, it all depends on the type of extension you have. If you choose Kia Knots, then your extensions will last up to 12 months providing you have them refitted every 3 – 4 months. The maintenance process involves removing your knots before refitting them closer to your scalp, but not too close.
For other techniques the maintenance process is a lot more intensive as extensions can become damaged from heat, chemicals, and glues. Damage is also done to your existing hair which means fitting new extensions may not be possible and you may need to wait for your hair to grow out before you are able to have extensions fitted again.
Can I wear my hair up with extensions?
Yes, absolutely. If you wear your hair up frequently then make sure you let your stylist know so they can hide your extensions as much as possible by not putting them so close to the sides. Other types of hair extensions such as weaves can be harder to hide and are also harder to look after as they require frequent moisturising of the scalp to prevent it from becoming sore.